The public chain is the most important infrastructure in the cryptocurrency industry. With the emergence of decentralized applications such as DeFi and NFT, more and more people are aware of the value and significance of blockchain technology and cryptocurrencies.
As a dynamic landscape backed by a strong community, KuCoin Community Chain (KCC) has various DeFi projects under different categories with innovative elements that can benefit more users and lower the threshold of participants.
This article will discuss three elite DeFi projects on KCC for you. Three dApps, OpenLeverage, Torches Finance, and MojitoSwap, are on the list based on the positive feedback from the community or outstanding figures.
1. OpenLeverage: A New Possibility of Decentralized Derivatives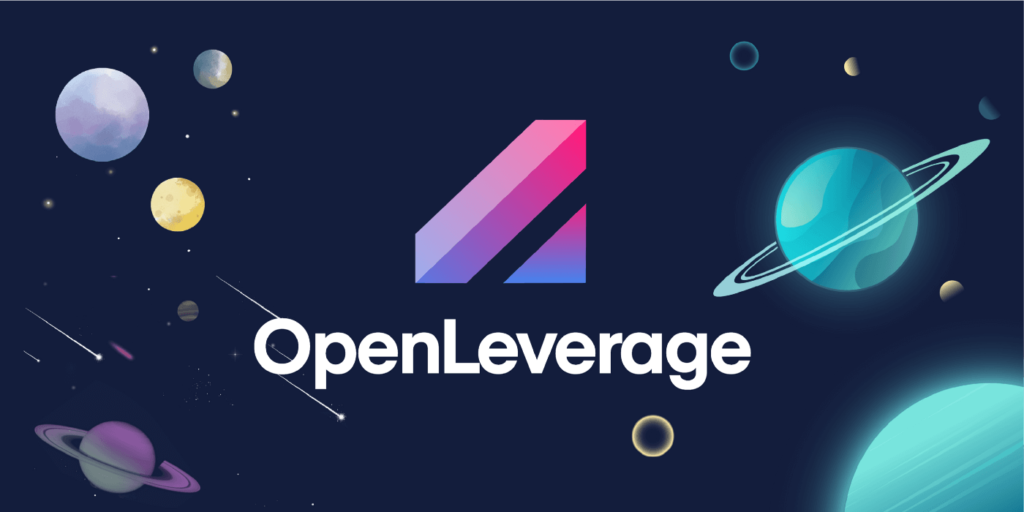 OpenLeverage is a permissionless lending and margin trading protocol. It enables long or short positions on any pairs on decentralized exchanges. OpenLeverage provides a permissionless, decentralized, scalable, and secure leveraged trading facility that serves the long-tail and fast-growing DeFi market.
Features of the OpenLeverage
Margin trading is a method of trading assets using funds provided by a third party. Compared to regular Trading accounts, Margin accounts give traders access to a larger amount of capital, allowing them to profit from their advantages through Margin trading. In essence, it magnifies trading results so that traders can profit more from good deals.
1) Margin Trading
Margin trading is a method of trading assets using funds provided by a third party. Traders can trade on margin with any token pairs on DEXs, connecting them to the external DEXs such as Uniswap, Pancakeswap, and others.
2) Lending
OpenLeverage also provides lending pools for users to place leverage trades. In order to maintain risk isolation between volatile markets, the lending pool also has an independent pool, even if using a similar asset.
By providing assets to the OpenLeverage protocol lending pools, users will get LTokens as lending pool equity, and part of the lending pool will also provide lending rewards($OLE).
3) OLE Token & xOLE Token
As the native token, OLE will be minted by trading, lending, referring new members, and participating in Clans Clash. In addition, the holders can vote and stake to get rewards and protocol privileges. OpenLeverage aims to build a self-sustaining community through the launch of OLE.
OpenLeverage adopts the dual token system. xOLE, as another governance token, can be seen as a receipt for providing OLE-BUSD liquidity on a designated partner DEX and subsequently staking their LP tokens on OpenLeverage into a time-escrowed contract. At the same time, OLE can be earned using the protocol, e.g., trading, lending, referral, or staking LP tokens to xOLE. It successfully promotes liquidity, protocol usage, on-chain governance, and the self-sustainability of OpenLeverage, which directly aligns token holders with the protocol's interest over a longer time horizon.
Latest News About OpenLeverage
OpenLeverage recently announced their OpenLeverage native token, OLE and deployed to the Ethereum mainnet! They are also available on KuCoin BurningDrop, which means their native token OLE will be listed on KuCoin soon.
On the other hand, Binance Labs made a strategic investment in OpenLeverage. OpenLeverage is one of the 14 projects of Binance Labs Incubation Program Season 4, and they are launching its latest feature.
To learn more about OpenLeverage, please visit their website (https://openleverage.finance/)
2. Torches Finance: The No.1 Lending Procotol Based on KCC That Integrates Functions Such As Lending, Leveraged Mining, and NFT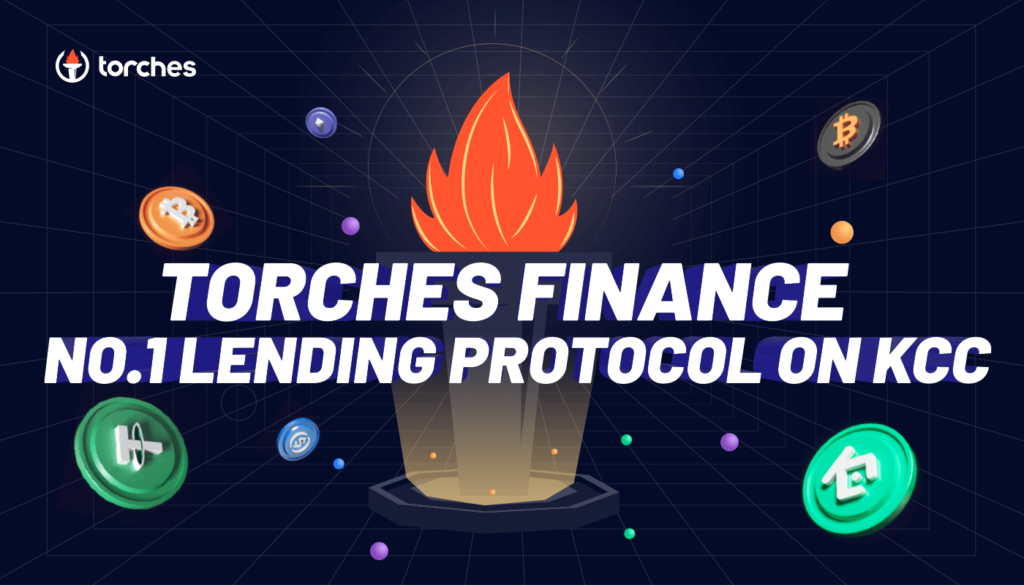 Torches Finance is the No.1 decentralized lending protocol based on KCC. It includes lending, leveraged mining, and NFT. With a low entry barrier, a strict new cryptocurrency listing audit mechanism, and an innovative economic model with incentives and DAO governance, Torches Finance aims to further meet the asset management needs of on-chain users and maximize the security of their assets. The advantages of the low gas fee and gradually thriving KCC ecosystem enable Torches Finance to further reduce the impermanent loss and increase the utilization of user assets.
Features of the Torches Finance
1)Customized Lending Market
The customized sub-markets are entirely community-driven, with each community able to create a unique lending market based on its own characteristics. At the same time, the sub-markets are isolated from the main market to avoid unknown risks and security issues.
2)veToken Model
Torches Finance applies the veToken mode of curved to the lending protocol. Torches can dynamically adjust the incentives of the participants and stakeholders.
3)Strong Team
The core members of the Torches Finance team are all blockchain experts with rich experience in team operations and management. Moreover, Torches pay great attention to technology development. More than half of the team members have technical backgrounds.
4)DAO Governance
The DAO governance system is established by granting rights and interests to TOR token holders. By participating in the DAO, TOR token holders can obtain the governance incentive and governance voting rights on Torches Finance.
Latest News About Torches Finance
On June 29, 2022, Torches Finance launched the 'Supply & Borrow To Win' event. During this event, users have a chance to win the Torches Genesis NFT whitelist by completing the specified tasks.
Torchlight is Genesis NFT Collection of Torches Finance, the exclusive access to Torches club. Users holding Torchlight can get multiple rights and benefits, including but not limited to event pass, the boosting buff of Torches Point Mining, IDO allocation, etc.
Depending on the rarity, Torchlight is divided into Normal Torchlight, Epic Torchlight, and Legendary Torchlight. Different levels of NFT have different rights and benefits. For example, in Q3, Torches Point Mining will be launched, and burning different Torchlight NFT can boost Torches Point (TOP) mining rates. Torchlight NFT can speed up point mining rate up to 900%.
To learn more about Torches Finance, please visit their website (https://www.torches.finance/en)
3. MojitoSwap: A DEX Developed By a Group of KCS Community Members, Aiming to Offer Easy Access to the KCC DeFi Ecosystem

MojitoSwap is the top DEX with AMM and a high APR on the KCC ecosystem. It provides users with a variety of functions for user crypto assets such as Swap, Farm, Wine Pool, IDO Launchpad, NFT Marketplace, and other functions.
Features of the MojitoSwap Exchange
1)NFT Marketplace
MojitoSwap NFT Marketplace is KCC's first and largest NFT marketplace. Users can trade almost all types of NFTs there. And it is now the major place for trading KCC NFTs and KuCoin NFTs.
When an NFT is bought or sold on the marketplace, a 1% marketplace service fee is charged. This excludes gas fees that are charged from the KCC network when completing the transaction.
2) Launchpad
IDO Launchpad is a decentralized fundraising function that enables startup projects to bring vital market attention. Mojitoswap aims to attract more great projects to the KCC ecosystem through its great connection and find better growth opportunities for users.
3). Shaker
Shaker is like trade mining. When you are swapping crypto assets, you will get a certain amount of $MJT rewards.
The specific shaker rewards distribution is as follows:
To learn more about MojitoSwap, please visit their website (https://www.mojitoswap.finance/).
Latest News About MojitoSwap
MojitoSwap just announced that Synthetix ($SNX) and Chainlink ($LINK) had been selected for the MojitoSwap Liquidity Mining. These two tokens will be available for trading starting at 10 AM on July 1, 2022 (UTC).
Also, MojitoSwap will open Bars at 10:00 AM on July 1, 2022 (UTC) for Synthetix and Chainlink. There will be liquidity mining rewards for the SNX/KCS and LINK/KCS trading pairs. The following are the reward details regarding the farming pools:
This is a community post written by the ARTEM Noah and published on https://news.kcc.io